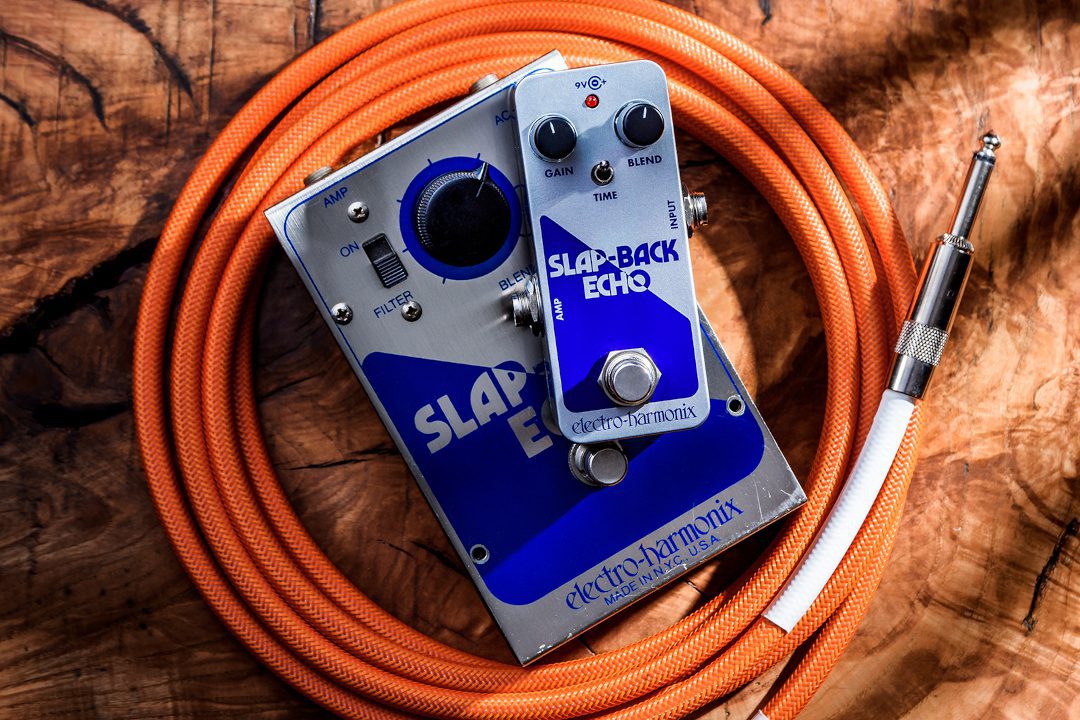 Electro Harmonix is no stranger to making pedals that become bonafide classics. The Slap-Back Echo is definitely one of them. This retro-inspired delay effect captures a unique approach to delay popularized in the 1950s. A "slap-back" is typically not about long, sprawling delay textures. Instead, it involved short and quick-decaying delay sounds. Used on guitar, bass, vocals, or even full mixes, slap-back echo effects are known for their ability to add thickness and extra depth.
Electro Harmonix reissued their long-discontinued classic sleeper, which sounds just like the early models, but with the convenience of a reduced footprint that suits the need of modern guitar players.
Find out more and check it out on EHX's official website.
(This is content is not sponsored)